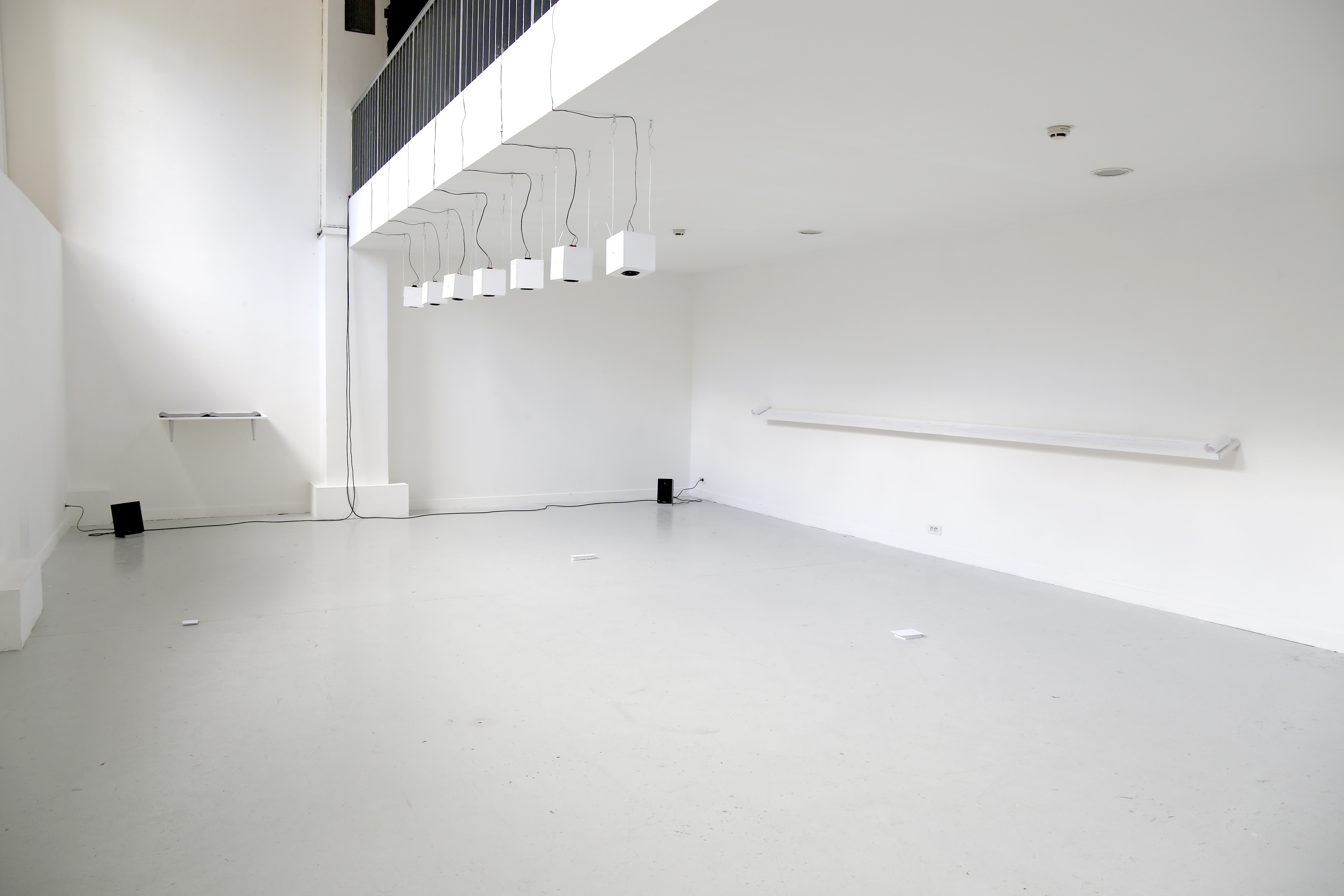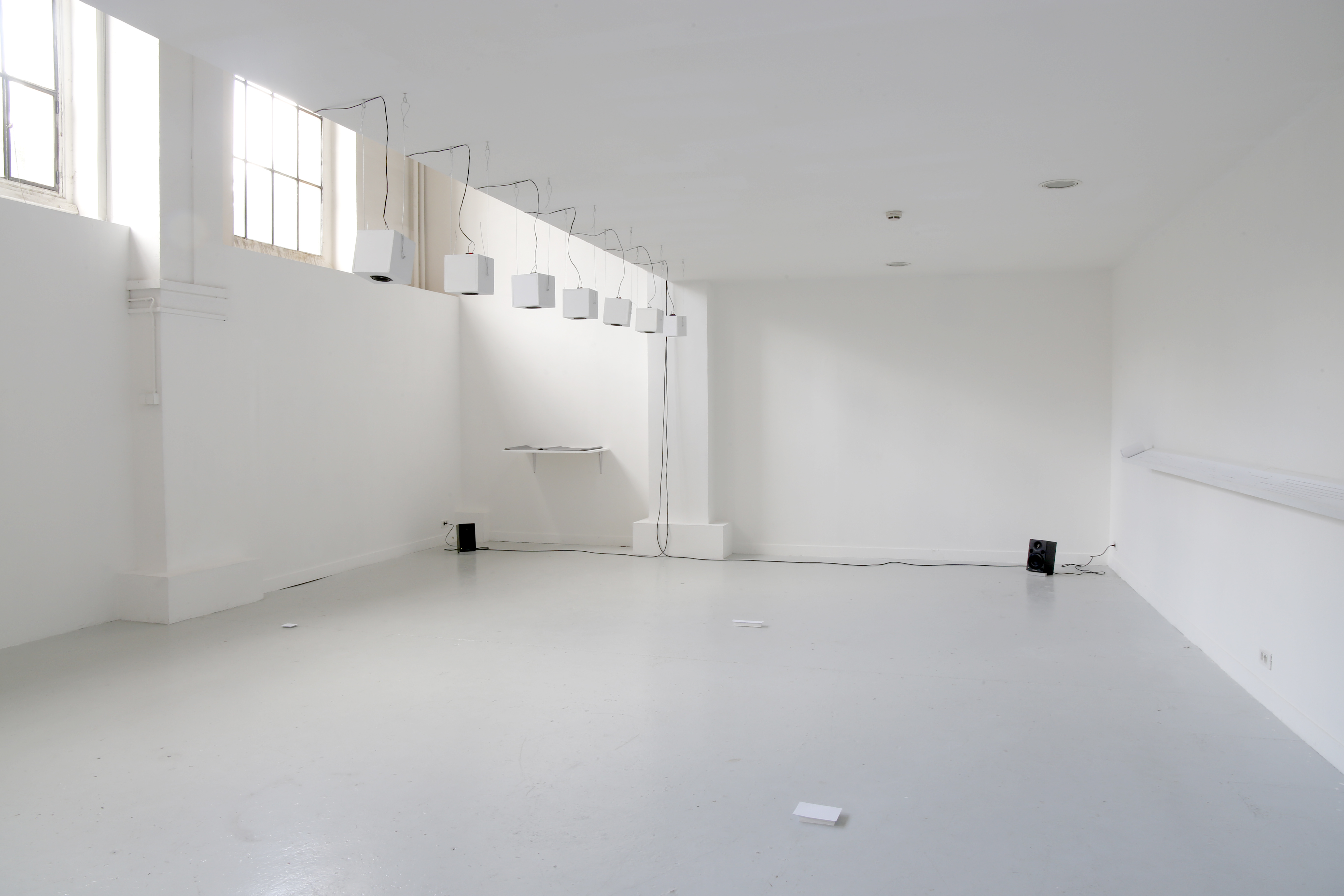 PROMENADE POUR SEPT, SEPT MINUTES
multimedia installation
2016

In this environment, soundscape, texts and objects interact and guide the viewer's orientation in space.
I composed a seven-minute multiphonic electroacoustic piece, using voices, concrete and abstract sounds resulting from field recordings. The seven voices, which come from the seven loudspeakers suspended, recount seven walks that I took and transcribed in writing. While these voices describe landscapes, talk about orientation and tell stories, different sound events fill the space.
Seven books punctuate the space. They give directions, offer points of view and listening. One can read diverse and varied sound sensations, from listening to one's own breathing to the granular sound of rain. Each one has its own shape, depending on what it gives to hear. Hybrid writings, between maps, scores, fictions.
The public is invited to experience a seven-minute sound/spatial/visual walk.